Edge Sports Management has negotiated hundreds of NHL contracts worth in excess of $500 million.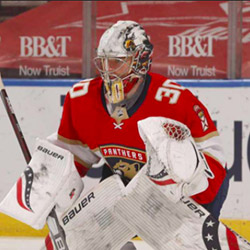 The
NHL clients of Edge Sports Management
include first-round draft picks, perennial NHL All-Stars, NHL Award winners, Conn Smythe Trophy winners, and Stanley Cup Champions.
The hallmark of Edge Sports Management is that they are a full-service firm dedicated to providing personal and intensive sports management services. Their expertise allows them to enhance a players' draft status as well as to secure top contracts for drafted and undrafted players.
No matter what situation a player faces, Edge Sports Management has been there before, and their clients can rely on their collective experience to negotiate a successful result.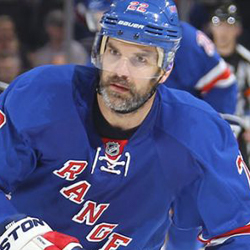 Edge Sports Management has over thirty years of experience advising players in all stages of their careers. They work to help develop their players and to enhance their draft status. They have negotiated maximum "cap" contracts for drafted and undrafted entry-level players; been very successful in salary arbitration; procured excellent contracts for NHL free agents; and have negotiated some of the largest contracts in the history of the NHL. The contract that Edge Sports Management negotiated for Dan Boyle was the largest total contract ever received by a defenseman at that time ($40,000,000 over 6 years). They also negotiated the longest contract (10 years) in the history of the Los Angeles Kings for Jonathan Quick. This was one of the largest contracts ($58,000,000) ever received by a goaltender.
ESM does not have "recruiters" that work for them. They are directly involved with the player and his family every step of the way. At Edge Sports Management, your agent will be with you from the beginning of your career to the end, and you will not be handed off from the recruiter to the agent as many other firms do. They realize and embrace the fact that their responsibilities to clients go far beyond simply negotiating a contract. They are there to help their players and their families at every stage of their lives, and in any situation that they may need assistance.
Edge Sports Management provides its clients with a complete range of tax preparation and planning.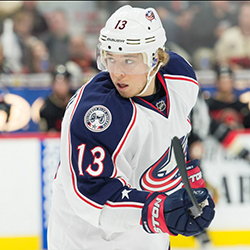 Tax laws have placed a huge burden on athletes. Most U.S. states require athletes to file an income tax return if the athlete had played a game in that state. This means that on top of their federal return, athletes have to file as many as twenty state returns as well.
The agents at ESM work with top accounting firms in the United States and Canada to prepare all state, federal, and provincial tax returns for their clients.
Without proper estate planning, the government can take a significant portion of a player's net worth. Therefore, it is imperative that an athlete properly prepares so that his estate does not lose that amount of wealth. They align their clients with top estate planners so that their clients can rest assured that their families will be well taken care of in all situations.
Edge Sports Management works hard to provide their players with a variety of opportunities.
ESM clients have been used in television, radio, and print advertisements on both a regional and national level. They have also negotiated large equipment and trading card contracts for many of their clients. The team at Edge Sports Management is constantly searching for opportunities for their athletes in order to provide them with marketing income while introducing them to business contacts that may provide their players with opportunities after retirement.
About the Team Edge Sports Management
George Bazos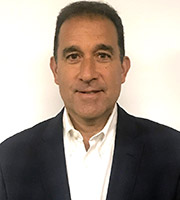 George has been negotiating contracts and representing professional athletes since 1990. He became a certified player agent that year, after working as an on-field instructor with the New York Yankees at the Major League level. George graduated from Tufts University in 1987, earning a Bachelor of Arts degree while majoring in Economics. After graduating, George was hired by PaineWebber Inc. (now UBS Financial Services), one of the largest investment firms in the world, where he studied and earned multiple investment and insurance licenses. George has gained certification with both the National Hockey League Players Association and the Major League Baseball Players Association.
George has become one of the most recognized and accomplished agents in the industry. He has successfully represented players within all aspects of the Collective Bargaining Agreement. George has spoken at many conferences and has written columns on various topics covering amateur and professional hockey.
George resides in Pound Ridge, New York, with his wife, Jill, and three children.
Jordan Neumann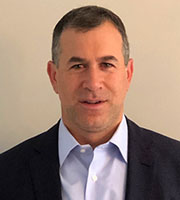 Jordan has been negotiating contracts and representing professional hockey players since 1996, the year he received certification with the National Hockey League Players Association. Prior to representing athletes, Jordan worked in various capacities for the New Jersey Devils at the National Hockey League level. Jordan also worked at the collegiate level for the University of Massachusetts Men's Hockey team. Jordan graduated from the University of Massachusetts in 1995 with a Bachelor of Science degree in Political Science and Sports Management. Jordan then attended Hofstra University School of Law, where he obtained his Juris Doctor in 1998. Jordan is a member of the New York State Bar Association.
Jordan is widely recognized as a top professional in the athlete representation industry. Jordan has guest lectured on sports management at a number of law schools. He has also been highlighted by various media outlets, discussing pressing issues in the world of hockey.
Jordan currently lives in Pound Ridge, New York with his wife, Stacey, and two children.
Randy Robitaille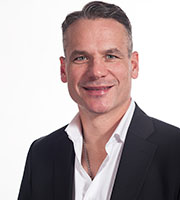 Randy is an NHLPA Certified Agent. He joined Edge Sports in 2013 with a wealth of playing experience. After two successful seasons at Miami (Ohio) University, where he was a finalist for the Hobey Baker award in 1996, he started his professional career with the Boston Bruins of the National Hockey League. Randy played over 18 professional seasons across the top leagues in the world, which included 12 years in the NHL, 3 years in Switzerland (NLA), and 3 years in Russia (KHL).
Randy is responsible for the success of Edge's players throughout Ontario. Randy's dedication to supporting, developing, and representing players has led to this success. His duties include, player recruitment & development, OHL & NHL Draft preparations, contract negotiations and endorsement deals. Randy has established himself as a leader in player representation with his boutique style of recruiting and unmatched level of service to all his players and their families.
Randy currently resides in Ottawa, Ontario with his wife, Joanne, and four children.
Kenneth J. Robinson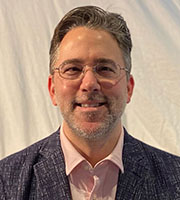 Ken has been representing professional hockey players since 2006, and acting as an agent/advisor since 2009, when he received certification with the National Hockey League Players Association. Ken has worked with elite athletes at every stage of their careers; advising and developing players from juniors/prep to major-junior/college to professional hockey to free agency and to the transition from pro hockey to retirement. Ken is also a partner at Hahn Loeser & Parks, a national 6 office full-service law firm, where he leads their employment-immigration practice group – representing companies, performers, entertainers, and professional athletes. He also serves as general counsel to several U.S.-based businesses and he assists foreign investors with negotiating contracts, advising on tax matters and drafting business agreements facilitating foreign investment in the U.S.
Ken resides in Columbus, Ohio with his wife and three children.
Jan Hejda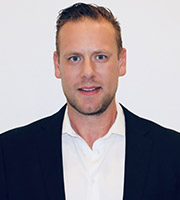 In his role as Director of player development, Jan's experience on and off the ice, and his knowledge of youth and professional hockey in the U.S. and Europe, are very valuable to our clients as we help them reach their professional goals.
Jan enjoyed an impressive career, playing 627 games in the National Hockey League, after having played professionally in two European leagues prior to reaching the NHL. He played 64 games for the Czech Republic national team throughout his career – including having represented his country as an Olympian in Vancouver (2010) and earning IIHF World Championship gold and silver medals (in 2005 and 2006, respectively).
Jan lives in Denver, Colorado with his wife, Tereza, and his two children.